You will never have to put all four bins out at once.
Rubbish and recycling bin collections are fortnightly (on alternate weeks). Glass recycling is also fortnightly, and the food scraps bin will be collected weekly. The highest number of bins you will need to put out is three – rubbish wheelie bin and food scraps one week, recycling wheelie bin, glass crate and food scraps the next.
For flats, shared driveways, and cul-de-sacs, kerbside space may be shared by multiple sets of bins. In these situations, residents can place their crate and/or food scraps bin behind their wheelie bin on collection day.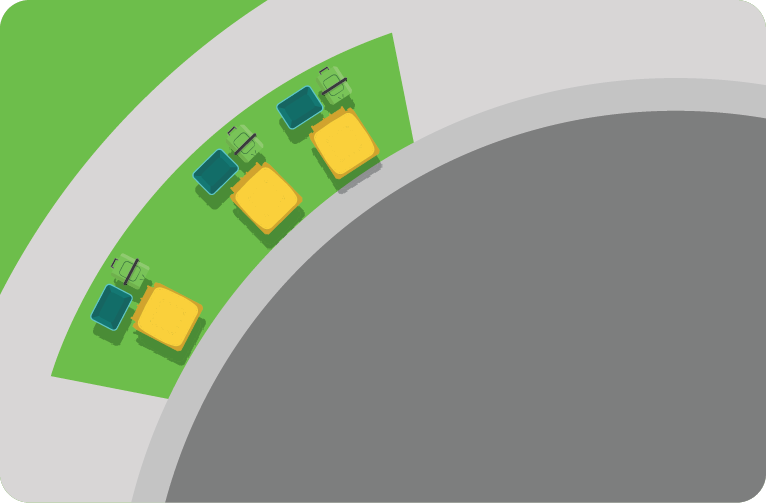 Some residents may not be able to place their bins directly outside their house or driveway, if the kerbside space is shared with others. We encourage residents to take their bins to a safe and appropriate location nearby. This might mean some residents have neighbours' bins outside their properties on collection day.
Please work with your neighbours and help each other to present the bins correctly, so no rubbish or recycling is left behind.