This is our waste vision for Hamilton. We want to work collaboratively with our community – residential and business – to change the way we manage our waste.
We are focusing on these goals and objectives: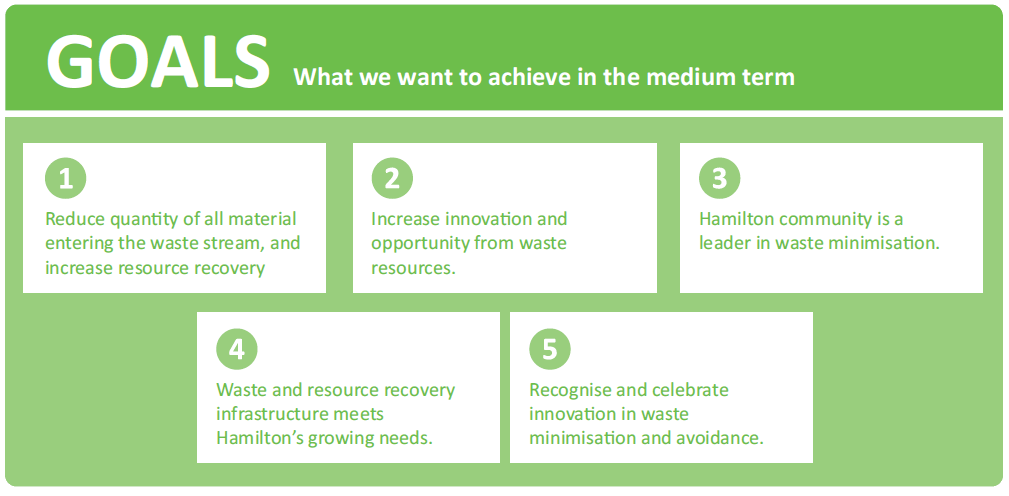 As part of the 2018-2024 Waste Plan we have set four targets. We need to deliver on these targets together. The Council will report on how we are tracking against these targets each year.

We also monitor our kerbside diversion rate. This is the percentage of recycling that households put out at the kerb compared to the rubbish. The kerbside diversion rate is set at 30% based on the 10-Year Plan (2015-25) and the Waste Management and Minimisation Plan (2018-2024). You can make a difference to this target by putting your recyclables in your crate.
There are nine key areas of work that we are focusing on: