Minimising waste over the festive season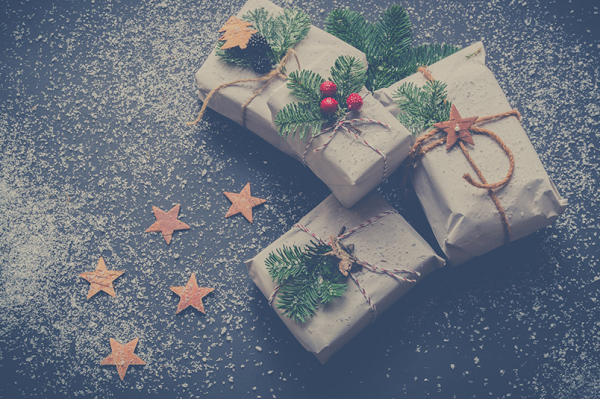 Did you know in New Zealand an extra 50,000,000 kilograms of waste is likely to be produced during the week of Christmas? This is around the same weight of the Titanic.
We have put together some simple tips to reduce your waste over Christmas and New Year's and help you have a green and sustainable festive season.
Deck the halls
Avoid tinsel, glitter and plastic decorations. Why not go for natural decorations, such as flowers, leaves and pine cones. Or make your own paper chains or fabric bunting.
Think green when decorating your tree – choose decorations that can be reused rather than flimsy ones that will be used once and thrown away and use energy efficient lights where possible.
Get creative and make an upcycled Christmas tree out of old pallets, wood, or cleverly stacked books.
Gift consciously
Ditch the rolls of wrapping paper and avoid glossy or metallic gift wrap. Why not wrap your presents in a reusable fabric or bag? Alternatively, reuse other paper to wrap your presents such as brown paper, old maps, calendars or newspaper.
Not all gifts have to be store-bought. Cut down on Christmas shopping by making gifts at home, like preserves, baking or sewn, knitted or crocheted items.
Look for locally made gifts and reduce your carbon footprint while also supporting your local community. Check out local boutiques, farmer's markets, family-owned businesses and craft fairs to find great gifts that are unique.
Gift 'experiences' rather than stuff and avoid excess plastic and packaging. Cinema vouchers, zoo passes, concert tickets are just some examples.
Food for thought
Plan your menu. Before you start your Christmas food shop, take time to plan what you're going to make, not just on Christmas Day but also for the days before and afterwards to avoid excess food waste.
Store smartly. If you end up with leftover food, get it packed away, labelled and refrigerated. It's also important to know how long things keep for and to store them in a way that maximises their shelf life. Or alternatively put your vegetable leftovers that can't be reused in a compost bin.
Donate food you don't use. Don't throw away perfectly edible food, share with your neighbours or donate to a local food charity such as Kaivolution or a nearby food bank.
Find out more about how to have a zero food waste this Christmas at lovefoodhatewaste.co.nz